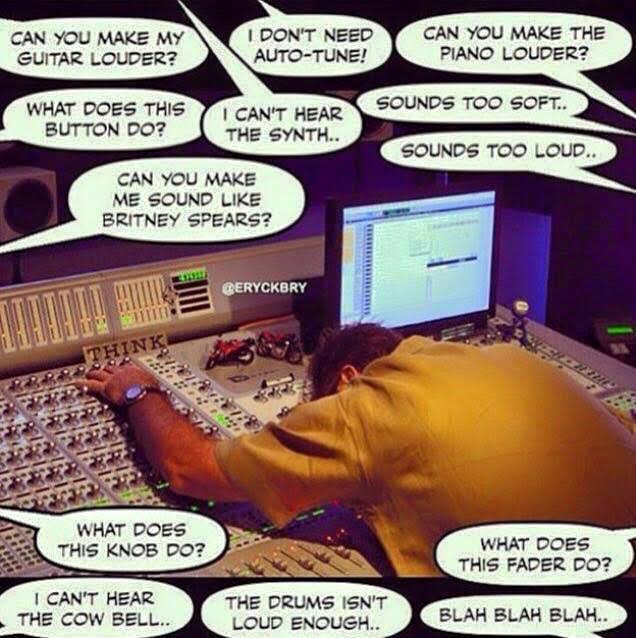 FAQ
What will you receive?
You will receive upon completion, via email and DropBox the first version of the mix. This version will be in 44,1kHz/24 bit mp3 format and is subject to 3 free revisions. Once the final mix is agreed and paid for, you will receive the final high quality 44,1kHz/24 bit wav files that are ready to be mastered, unless the original session was recorded in higher sample rates. In other words, if the tracks were cut at a sample rate of 96kHz/24 bit, that is the resolution you will get.
What if you are not happy with the mix?
There are 3 free revisions where we can make changes until you are satisfied. Revisions are sent via DropBox unless otherwise agreed.
Time for finishing the mix?
The turnaround time for a mix is 2-3 business days per song.
Payment?
Kindly use PayPal if nothing else is agreed. Once the request has been sent, you will receive an email invoice of the account payable. It will be a 50% deposit before any work is done or scheduled. The remaining 50% will be required once work is completed.
How should you prepare songs for mixing?
Send the stems or printed multitrack from your DAW, in a compressed .zip folder that is sent via dropbox. It is important the emphasize that all the multi-tracks needs to start at the same time. Another important issue is that no instruments must clip, they need all to be lower than 0dBFS. It is also important that you label all tracks properly. Kindly also send me a rough mix.
Can you help with mastering of the finished mix?
This can be made possible via an agreement with a local professional mastering house at extra cost. I will attend the session and make sure that our artistic view in the finished mix is honored by the mastering engineer. Please note that if you want me to arrange for mastering we will go lighter on EQ and compression on the mix buss in order to leave as much headroom as possible for the mastering engineer. Further details upon request.
If you have more questions?
Contact me on mail: post@tordstemland.com